Designers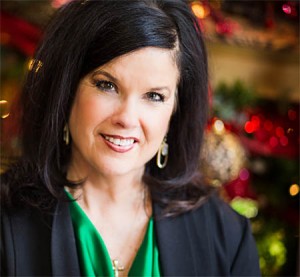 Julia Gill has been decorating professionally for the past eighteen years. Her designs have been featured in the Lubbock Parade of Homes where her builder won the People's Choice Award and the Judge's Award. She has also had the honor of being asked to decorate for the prestigious Symphony Guild House.
Stories of Julia's decorating accomplishments have appeared in Lubbock Magazine and the Avalanche Journal. One special highlight of her decorating career came during the five years when she was invited to help decorate the White House for Christmas.
Although the focus of her work has been homes and businesses in West Texas, she has also decorated in Dallas, Austin, and as far away as Tennessee. Julia's passion lies in personally connecting with her clients as together they create a home that is warm and inviting. She considers her decorating ability to be a God-given gift to be used for His glory.
Julia was called into special ministry at a young age. She was sure it would be in some exotic land like Africa, China, or maybe even some island paradise. She never imagined that it would be a cotton field south of Lubbock and she would minister to a wonderful husband and four beautiful children. Through everyday ordinary life experiences, God revealed that being a wife and mother would be her greatest calling. She and her husband, Stan, now reside in Lubbock, TX. Each of their children are now grown and have families of their own. To their ten grandchildren they are known as Grammy Jules and Papa Stan.